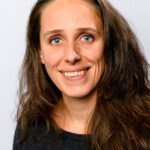 Anouk Beniest
President
The president leads this organization with passion and vigor. For such a young organization, the focus of the term is on 1) establishing active communication channels between our members, our active volunteers and academy policy makers, and 2) reaching national awareness of the presence of this organisation.  

Anouk Beniest is an Assistant Professor at the Vrije Universiteit Amsterdam in Earth Sciences since March 2021. She finished my studies in Geology at Utrecht University, after which I moved to Paris (Sorbonne University) to pursue a PhD degree. Her first postdoctoral position (1,5 years) was at VU Amsterdam, after which she got my second postdoc position at GEOMAR in Kiel, Germany on a Alexander Von Humboldt Postdoctoral Fellowship. She has been an active committee member advocating for Early Career Scientists (ECS) at various levels in academia. Her most important and influential position was within Europe's largest Earth Sciences organization (EGU), where she attended board meetings and voiced the needs of ECS, representing about 9,000 ECS members. Together with two colleagues she launched a more local, but quite effective initiative, bringing the Assistant Professors of the department together to discuss the needs and become active in the department. Her international experience has helped to develop her own vision about what academia would and could look like. Together with Eveline Snelders, they started this initiative, APNet, to represent and include Assistant Professors into academic conversations at national level.
Ioana IIie
Vice President
The VP connects Assistant Professors across the Netherlands and defend their interests by organizing regular events addressing political and organizational national changes as well as communicating with policy makers. The VP will promote the interests of Assistant Professors nation-wide and raise awareness among our senior colleagues of our struggles and interests.

As of February, she has been a TTAP in Chemistry of Biomolecular Systems at the University of Amsterdam. she focuses on the complex interplay between structure and function of biological and bio-inspired systems, using computational modelling based on the underlying biochemistry and physics. She has a Physics background and an MBA, did her PhD in Computational Biophysics at the University of Twente and postdocs at the Universities of Darmstadt and Zurich. For two years she was IT lead of the Life Science Zurich Young Scientist Network in Switzerland (LSZYSN). LSZYSN promotes excellence in life sciences in Switzerland, and its main mission is to reduce the existing gap between academic research and the life science industry. For three years she was a board member of the PhD Network of the University of Twente (P-NUT) for which I was also elected as President. The role of P-NUT is to inform, connect and represent (University and national level) PhD candidates from the University of Twente. Her time as a President was characterized by the professionalization and growth of a young organization. Additionally, it was marked by changes in the Dutch education system, which required a lot of negotiations with the University officials in order to defend the rights of PhD candidates.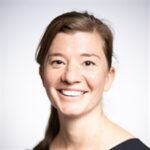 Eveline Snelders
Treasurer
The treasurer should 1) establish a financial system for APNet that is simple, transparent and fair and 2) successfully obtain yearly funding from government institutions to organize activities and services for our members and 3) focus on the committee "Network growth & Sustainability" to attract new members and stimulate local networks of Assistant professors as well as linking with partner organizations. 

Her research focusses on antifungal resistance in human fungal pathogens supported by an NWO Green III and Aspasia grant. She combines research with teaching at the Wageningen University, where she was admitted to tenure track as an assistant professor in 2020. In addition to fungal research one of her scientific societal interests is to promote representation of assistant professors in the Netherlands. For that she started the process to establish the society (APNet) together with Anouk Beniest early 2021 and was later in 2021 reinforced by a core group of motivated assistant professors. After watching the live broadcasting of the LNVH monitor and looking into what societies represent young tenure trackers/assistant professors they observed a big gap. The position of assistant professor is a difficult one in the Netherlands where many if not most experience high pressure. After consulting societies representing PhD students, Postdocs, and female professors (LNVH) they concluded that an assistant professor network had to be established. With the endorsement of previously named societies and "de Jonge Akademie" they moved forward.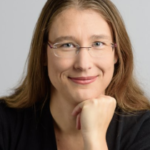 Rifka Vlijm
Secretary
As secretary, my most visible task for you will be summarizing the achievements of each year in the yearly statement, presented in the general assembly in April. Behind the scenes I furthermore will keep a record of the activities of the board and the organisation in general such that from day one of our organization we will have archive enabling to pass on everything we built together. 
Athina Vidaki
Head of Committees
As the head of Committees, the main goal is to establish several themed committees led by our members, which will the core of our organization. The committees will be focused on relevant topics: communication & public relations, equality, diversity & inclusion, research & career policy, support & funding as well as network growth & sustainability. The primary role is to 1) act as the main contact point for the committees, 2) communicate with, support, and link among committees where needed on a regular basis and 3) update the board on the committee's progress and outcomes. 

She is an Assistant Professor at Erasmus MC, performing innovative and technology-driven research in (epi)genomics. Together with another colleague, she has been trying to set up a first-of-its-kind local network at my institution. She has always been valuing the benefit of professional societies for achieving profession-wide progress, policy making and offering individual support. After her arrival in 2016 she joined the Erasmus MC postdoc network, which she served for >4 years, 2 of which as a Chair. As a person and researcher, her main talent is thinking out-of-the-box and my main drive to create impact.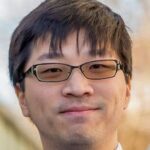 Kaitai Liang
IT&PR Lead
The lead of IT&PR committee group is to enrich the communications among all the group committees in PR related activities, and further provide sufficient supports to the IT operations, such as maintaining safe and healthy news platform via social media, interactions among news agents.

He is an assistant professor at Delft University of Technology. He received his PhD degree in computer science from Department of Computer Science at City University of Hong Kong. His main focus is on the design and implementation of cryptographic protocols to security. He has contributed to ISO standards as an NEN member of the standards committee 381027 "Cybersecurity & Privacy". In addition to being an active reviewer for many international journals/conferences, he also serves as associate editor and cybersecurity consultant for SMEs. He is the Fellow of The Higher Education Academy, and has contributed to international MSc, Bachelor courses design, teaching and evaluations.